Our company background
We have a team of online therapists ready to help you today! Contact one of our online counselors or fill out a Free Online Therapist Guided Personal Assessment to begin your healing process.
Are you a therapist?
Are you a therapist looking to expand your practice onto the internet? Join Complete Counseling Solutions today!
Our Team

Jane Johnson Wall received her Master's Degree in Psychology at Chapman University. She first became licensed as a Marriage and Family Therapist in 1999, in California. Since that time, she has also become licensed in the state of Massachusetts and the state of Rhode Island, where she currently lives and works. Read More


Dr. Jennifer Lagrotte
DMFT, LMFT, LMHC
Accepting Clients in Florida -- Born and raised in south Florida. She went to the University of Florida for her undergraduate work and majored in communications. She then got her Master's degree in marriage and family therapy. While she was getting her Master's, she worked in a hospital Emergency Room as a patient advocate and family counselor. In July 2008, Jennifer got her doctorate in marriage and family therapy. Read More

Not Accepting New Clients at This Time -- Johnson Wall received her Master's Degree in Psychology at Chapman University. She first became licensed as a Marriage and Family Therapist in 1999, in California. Since that time, she has also become licensed in the state of Massachusetts and the state of Rhode Island, where she currently lives and works. Read More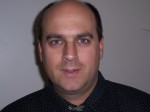 Brad W. Levitt, PsyD, is licensed in his current state of residence and practice as both a Psychologist and as a Marriage and Family Therapist. He earned a BS in Psychology from the University of North Dakota, an MS in Community Counseling from St. Cloud State University, and a Doctor of Psychology (PsyD) degree from Forest Institute in Springfield, Missouri. Read More